It seems like thick, bold brows are here to stay. The trend that has trickled down from the fashion industry to do-it-yourselfers is prompting companies to flood the cosmetic industry with new and improved brow products, ranging from high-end to drug store quality.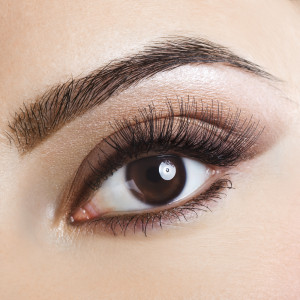 The look can be tricky to pull off, but with help from some of the best makeup professionals in the world, dive into the world of bold brows.
Brett Freedman, celebrity makeup artist, shed some light on the biggest mistake he sees in DIY brow enhancement. "Fuller brows feel younger and fresher. The biggest mistake gals make is taking too much from the arch and then, in an effort to make the arch bigger, go too far in toward the front of the brow," he said. Freedman has groomed brows of stars like Brooke Shields, Taylor Swift, Britney Spears, Camilla Belle, and Reba McEntire. He recently launched his own line of tweezers, pencils, and gels, available through Sephora.
If you aren't totally comfortable with shaping brows, Freedman suggests starting by plucking the very obvious hairs "…in between the eyes, the low hairs on the underside of the brow, and the fluttery sprigs that go from end up to temple." Former Pittsburgh Steelers tight end and brow entrepreneur, Chris Kolodziejki, suggests following this step with a brow stencil. Kolodziejkl said, "Stencils are a great tool if you are unable to freehand the perfect brow."
Grooming is an important part in achieving your perfect brow look, but the right product can take your brows a long way. The ultimate goal in selecting brow products is finding those that help you to create the most natural-looking brows.
Makeup pros provided their top three suggestions for creating a natural and bold brow. The Glo Professional Brow Kit is a one-stop shop for achieving your best brow. The kit costs $48 and includes four brow pencils, a brow quad, spoolie brush, brow wax, tweezers, a highlighter, and an angled brush. At around $25, the BECCA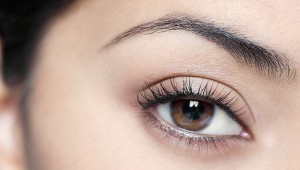 Shadow and Light Brow Contour Mousse includes two shades to both fill in gaps and highlight. The Laser Brow from the Brett Brow Collection is perfect for those in search of a more low-maintenance option; the taupe precision pencil can be used for touching up and defining brows.
From New York City, to the Midwest, the West Coast, and everywhere in between, brow experts are setting up shop to help you achieve your best and boldest brow. If you feel nervous visiting a new brow tech, search for their work on the internet or set up a pre-appointment consultation. For more information on the microblading services available at Zoe Milan Studios, visit zoemilanstudios.com today! For more on shaping your brows, [Click Here].