OVERVIEW
Permanent cosmetics and makeup application is the new wave in glamour and beauty design in today's generation and is the future of fashion. Get that runway and high fashion look that is safe, natural, and long lasting at Zoe Milan Studios.
Zoe Milan Studios is a facial and beauty technician salon that specializes in beauty applications, including but not limited to: permanent makeup, micro pigmentation or microblading, henna eyebrows, and threading.
Zoe Milan Studios' newest and latest procedures in the form of cosmetic tattooing, speaks for itself with continuous client referrals and happy brows!
Zoe Milan Studios assures the safest in technician tools, treatment, application, and makeup therapies.
All products and appliances used are for the safety and health of its clients and the surrounding environment.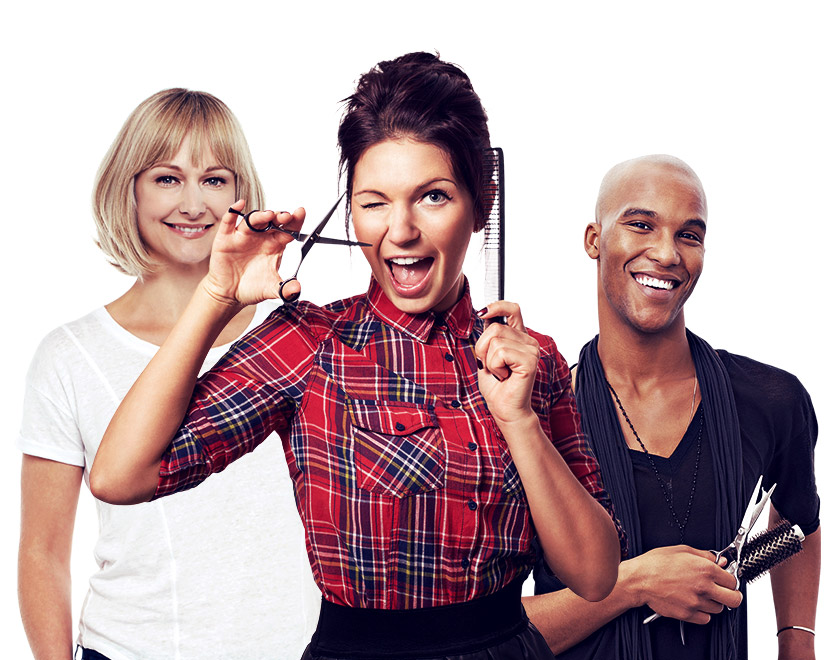 PERMANENT MAKEUP
Permanent makeup [PMU] or Intradermal Pigmentation is a safe process or procedure that produces natural-looking cosmetic results. Rather than the expensive daily makeup process and reapplying occurrences, permanent makeup is a long-lasting alternative for makeup application. Properly applied by a technician the process is applied using sterile application tools inserting natural cosmetic pigments into the dermal layer of the skin. The process uses topical anesthetics to minimize discomfort and increase a pleasant experience. The art of permanent makeup or cosmetic tattooing creates beautiful and more natural, realistic appearances.
For natural looking hair strokes in the eyebrows and to create dynamic and natural facial shapes contact Zoe Milan Studios and book your consultation today!
Microblading is a newer technique to eyebrow shaping and design. This semi-permanent procedure enhances the look of eyebrows and eyebrow shaping using sterile tools to apply color pigments to the skin layer. The result is a natural looking brow with clean hair-like strokes.
Many benefit from microblading to receive the perfect eyebrow best suitable to the individual's facial features. Saturation of pigment and shape of the brow are evident and flawless creating a fuller and natural looking eyebrow. Contact Zoe Milan Studios and book your consultation today for your microblading application!
HD BROWS OR HENNA EYEBROWS
SERVICES
Henna Eyebrow application is a tinting process that is harmless and an efficient way to darken your eyebrows. Henna applications are dynamic and are fantastic, resulting in a look that is bold and long lasting. At Zoe Milan Studios Henna brow technicians apply organic and safe ingredients that are nontoxic on the face and body and will not damage the skin.
Henna tinting is a process that has little to no maintenance for weeks after applying! Stop filling your brow with pencil or shadowing and contact Zoe Milan Studios to set up your henna brow appointment today!
Threading is an eyebrow application that is unlike tweezing or plucking. Tweezing or plucking only allows for a hair to be removed one at a time. Threading, however, is a quicker eyebrow hair removal and shaping process that removes multiple or short lines of hair at one time.
Zoe Milan Studios eyebrow threading techniques are sharp and precise creating the perfect shape and desired results. Threading is a great alternative to tweezing, that is more precise in shaping the perfect brow and is gentle on the skin.
Shading, or Powder Effect, is a technique very similar to Microblading that is used to enhance and fill in your eyebrows. Its effect is intended to achieve an ombre makeup look without the hassle of actually putting on your daily makeup. It's an efficient technique with a soft, makeup appearance.
Zoe Milan Studios offers this as a stand-alone service to elevate your natural brows, or as a paired service with Microblading. Book with Zoe Milan Studios today to upgrade your brows to the next level!
EYELASH EXTENSIONS
SERVICES
The Eyelash Extension process involves the application of single synthetic eyelashes placed one-by-one alongside your natural lashes. This technique emphasizes your eyes and adds volume to your lashes. It's a good way to add drama to your lashes without the use of makeup, or to enhance your lashes with a natural appearance.
Two different applications are offered by our experienced eyelash technicians at Zoe Milan Studios: a Volume Lash Set and a Natural Lash Set.
Waxing is the semi-permanent process of removing hair from the root using hot wax. This technique can be used on various parts of the face, including the upper lip and eyebrows, which are both offered at Zoe Milan Studios.
Waxing can decrease the rate of hair growth in the waxed areas and reduces daily maintenance that comes along with tweezing and trimming. Contact a technician at Zoe Milan Studios today to book your next appointment!
We use a permanent makeup technique for all of our eyeliner services. This will accentuate the eyes and save you time every morning. Replace your eyeliner pencil in your makeup routine, and look awake and flawless with no effort.
Top Eyeliner Lash Enhancement technique is applied in between the lash line, leaving the lashes looking fuller. Classic Eyeliner involves the application of permanent makeup eyeliner, and defines the eyes. Stardust Eyeliner, a technique that mimics a smoky eyeliner, is the latest service to come to the Tampa Bay area and exclusive to Zoe Milan Sudios. This is perfect for a subtle yet "made up" look. The ending result looks much like a powder eyeliner.
PERMANENT BEAUTY
SERVICES
We offer a variety of other permanent beauty applications that include the Zoe Milan permanent makeup technique.
Bubble Lip Blush is a permanent makeup technique unique to Zoe Milan Studios. This service is a permanent lip color that will visibly make the lips look fuller and defined with a flush of color. The color is tailored to the clients, considering the skin tones of the face and lips. The ending result is one that mimics a natural lip tint, and eliminates the need of natural color lipsticks. Apply gloss and go! We also offer Beauty Mark application. So natural looking, people will think you were born with it!
Need help getting ready for an upcoming special event or just don't feel like doing your own makeup? Book a full face makeup service today! We are now offering full face makeup sessions for clients here at Zoe Milan Studios. Our professional Makeup Artists tailor each session for each individual customer's wants and needs.
We also accept full Bride & Bridal Party bookings! Let us make your special day even more special, and take the additional stress off of you and your bridesmaids. Consult with a Zoe Milan Studios technician about your wedding party services today!
I love Zoe Milan Studios. I have been going to Zoe for over 5 years and she is absolutely amazing - I highly recommend her to anyone. I trust her that much and have never been disappointed!
Ashley Simmons
First Harvest Financial
Skilled professionals to suit you personaly, warm and friendly atmosphere. They care for you, I'm always pleased. Have always been with Zoe for years and she watches over everyone. Great, responsive and reliable studio.
Dana Blickensderfer
Provoke Art
Zoe Milan Studios is a beautiful, modern, and serene studio! I love going there because I know I'm always going to have an amazing experience.
Mahayana Sfeir
Mahayana Sfeir Consulting
KEEP UP WITH THE ZOE MILAN STUDIOS LIFESTYLE ON INSTAGRAM
An error occuired. Pleaese check your access token and try again.