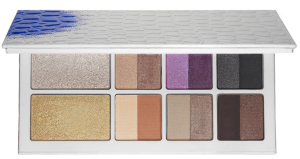 Kendall Jenner wrapped up New York Fashion Week with a number of successes, including the launch of a new fashion line with her sister Kylie and announcing a deal with Estee Lauder for her first ever makeup collaboration. Jenner has been the face of Estee Lauder since 2014, and has since become a guest editor for The Estee Edit, the brand's beauty blog.
Jenner was noted for wearing some of attendants' favorite looks at New York Fashion Week, but all the buzz is now on her soon-to-launch makeup line. She reportedly designed a custom eyeshadow palette of wearable neutrals, which will rival Urban Decay's Naked palette upon its release.
The palette will feature mostly browns and tans, but also include some deeper grey and purple shades. Kendall designed the palette based on her own taste in makeup. On shadow hues, she said, "For me, it's always the tans or light browns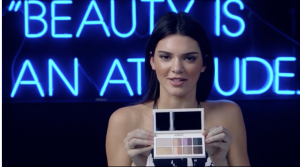 that I blaze through. The pastels are ALWAYS left behind."
For the most part, Jenner's new palette, The Estee Edit, includes a range of both matte and shimmery neutrals, but she decided to include a few metallic black-light-activated, glow-in-the-dark shades for those playful events, when a standard neutral won't do the trick. Kendall's palette by Estee Lauder is set to hit Sephora's shelves in mid March for $48. For more information about this article [click here].