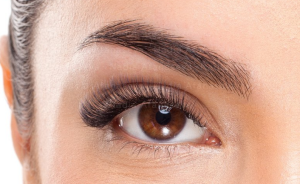 Microblading is the latest trend in eyebrow design. No matter the style you prefer, or the makeup you typically apply, microblading can enhance the look of any brows. Unlike the unnatural and even outlandish results you get from using pencils, gel, or permanent makeup, by using small, fine strokes that look like real hair, microblading delivers a very natural, semi-permanent result.
Nadia Afanaseva, a brow and lash expert of Eye Design New York, explained why so many women, and some men, love microblading. "Microblading is perfect for those who want to fully reconstruct, define, cover gaps, or fill-in over plucked brows," Afanaseva said. Afanaseva added that those in search of a slight arch are also perfect candidates for microblading. She called the results "a natural, undetectable fringe."
Microblading may sound a lot like permanent makeup, but microblading professionals can attest to the fact that the two processes are very different. For instance, to apply microblading, professionals use a special microblading pen to draw each individual stroke, one at a time.
Microblading professionals are able to provide the most natural brow styles through their extremely precise and thorough application process. The first step in the process is also the most important. Professionals determine the most flattering brow shape for a customer's face, and then draw it on with a removable pencil. This portion of the process takes about an hour.
Before the next step, the actual microblading, begins, a topical numbing cream and liquid anesthetic are applied to the brow area. Though some clients may feel some slight discomfort, the process is relatively painless. The entire process, done properly, should take about two hours to complete. Afanaseva warns customers to be weary of salons and studios who claim to provide microblading services in one hour or less.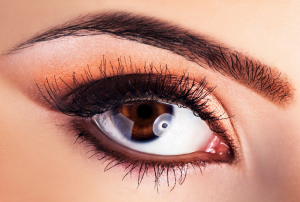 What are the benefits to mircoblading? Aside from getting an eyebrow shape customized just for your face and personal style, with microblading there is no down time. Your new brows are ready to be shown off and photographed right away. Unlike other brow solutions, microblading is not sensitive, in that you can rub and wash your face without worrying about smudging or ruining your microbladed brows. The results from microblading last about three years, and require a brief touch up recommended once a year. For more information on this article [click here].