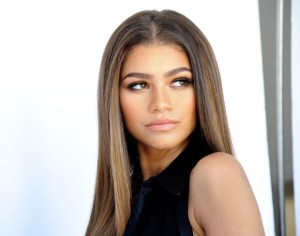 Allan Avendaño is a celebrity makeup artist who has worked with some of today's hottest stars, like Gigi Hadid and Sarah Hyland. Avendaño confessed that singer Zendaya has had a serious impact on the way he does his clients' brows.
Zendaya and Avendaño have worked together for more than five years. Their relationship is made stronger by the fact that he understands and supports the singer's constantly changing style and beauty choices. "People feel like they're growing with her," Avendaño said. "Her fans are growing with her. She's setting trends for people her age."
Avendaño said Zendaya is confident and comfortable playing around with makeup, because she knows she can achieve unique looks that will both make a statement and inspire her fans. Zendaya has gotten so talented and confident in her technique, that she even does her own makeup for red carpet events now, according to Avendaño.
Though the young star is talented in all facets of beauty, Avendaño says it is her brows that really set her look apart. "She's known as a brow queen," he added.
The makeup artist, who also works with Bella Thorne and Ashley Madekwe, shared some inside tips and tricks for achieving Zendaya's signature brow look. Avendaño suggests that you first and foremost understand the shape of your eyes. Knowing whether you eyes are oval, almond, or any shape in between, will help you to determine where your brows should start and where they should end. This is part of the process Zendaya has mastered.
The singer uses both pencils and powders to achieve her full, bold brow look. "She taught me how to create the shape with a really fine-point brow pencil and draw little swipes to mimic the look of hair," Avendaño said. Then, use the powder to fill in any spots that still look bare. Zendaya coats her brow with a wax before using a spoolie to set everything in place.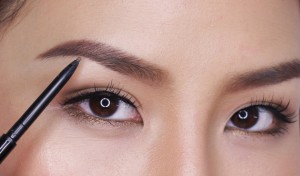 The star's final step is to emphasize the arches of her brows with a tinted brow gel. "It'll coat the hairs with a hint of darkness, so it makes things look fuller but not overpowering," Avendaño said.
Zendaya acknowledges that she is not the only young celebrity playing with makeup and trying different techniques. She hopes that her changing style and bold looks encourage her fans to try whatever they feel looks best on them. For more information on the microblading services available at Zoe Milan Studios, visit zoemilanstudios.com today! For more on how to shape your A-List brows, [Click Here]