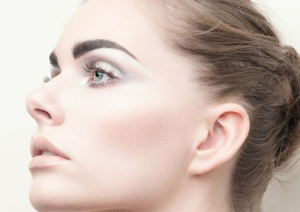 The average woman reportedly spends up to seven minutes a day on her eyebrows. Lately, eyebrows have become the focal point of the face. With so many products and treatment options available, it is important to find the option that works best for your brows and your lifestyle.
Threading
Threading isn't necessarily a new trend, but it's definitely a grooming method worth trying. To thread your eyebrows, the therapist uses a long piece of thread to remove unwanted hairs. Though a thread might sound less precise than tweezers or wax, it is actually very effective at removing even very small hairs. The service tends to cost around the same as waxing, and many find they experience less discomfort from threading than from waxing.
At Home Tinting
Eylure Permanent recently released a do-it-yourself eyebrow tinting kit. The easy to use kit comes in two shades, dark brown and medium brown; coloring can be adjusted depending on how much time you let the tint set. Results last three to five weeks.
Salon Superbrows
For a bold brow look, try the new Lola Brows by Lash Perfect. A salon therapist will apply tiny strokes of colored gel into the gaps between your natural brow hairs. The gel comes in six different shades, and the application process takes about 40 minutes. After the initial application, you should have your brows touched up every three weeks.
Brow Enhancing Serums
A team of testers from Mirror UK tried out three different eyebrow enhancing serums: RapidBrow Eyebrow Enhancing Serum, Shavata Brow Strengthener, and Talika Eyebrow Lipcoils Expert. Shavata's Brow Strengthener, the cheapest of the bunch, got the best reviews. The tester reported that her brows appeared darker and fuller after continued use. The other two serums produced minimal results.
Other brow grooming methods are out there, but this list provides some temporary, simple, and relatively affordable options. The Mirror UK team also recapped the best celebrity brows, ranking them on a ten-point scale.
Kate Middleton received a 7/10 for her natural, but modern brows. Replicate Kate's look by using a light brow gel to fill in sparse areas. Nigella Lawson was awarded an 8/10 for her strong brows, which have been noticeably well groomed for many years. Use a bristle applicator to apply brow gel for a more pigmented look like Nigella's. Finally, earning a 9/10 is Kim Kardashian. Kim's eyebrows are perfectly shaped and never look straggly. Use a brown pen to make your brows pop like Kim's. For more information on the perfect brow, [Click Here].