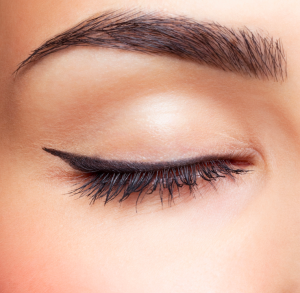 Whether you follow beauty-related social media accounts or not, you've probably seen a clip of brows being filled. Many of us encounter these videos at least once a day, and yet, each time we sit entranced, watching the process with relentless focus. What is it about these videos that hypnotizes brow wizzes and amateurs alike?
Glamour Magazine decided to investigate the addictive prope
rties of brow tutorial videos, reaching out to experts and viewers. The first explanation the researchers came across was the relative novelty of bold, full arches and the techniques used to achieve the look. The trend is still new, and as a result, many women are not totally confident in their techniques. Even those who are confident are always looking for new ways to achieve their best brows. Huda Kattan, a makeup artist and all-around beauty guru, said the still very new trend in brows is at the root of all this curiosity.
A.J. Marsden, an assistant psychology professor at Beacon College in Florida, provided a different explanation. Marsden believes the repetitive motions in the videos soothe viewers, and the short turnover time is reassuring to those hoping to achieve the same look. "Usually the how-tos make the effect look like something that we can easily accomplish in a short period of time. That is, it's something that all women feel like they can easily achieve," Marsden said.
So there science and novelty to back up our brow video obsessions, but why don't we get sick of watching video after video? Perhaps this can be explained by the nearly endless number of brow shapes, hair types, and brow products. Essentially, no two tutorials are alike. "Tutorials may seem repetitive, but having a variety to watch helps the viewer eventually find the one that addresses her personal brow concerns and helps her learn how to fix them," said Claudia Soare, president of Anastasia Beverly Hills, a beauty company that boasts professional-grade how-to brow videos.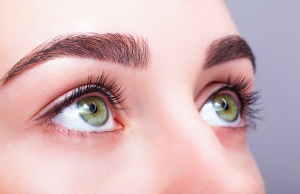 With each brow video, we fantasize our own brow transformation. And, unlike bikini body transformations or contour makeovers, revamping your brows seems easily attainable and realistic for the everyday person. These videos show us how to achieve our best brows with relative ease and inexpensive techniques.
If you haven't yet experienced the magical pull of brow videos, check out big name makeup and beauty companies on Instagram, and follow independent beauty bloggers, who often recommend affordable techniques and products for everyday viewers looking to boost their brows. For more information regarding eyebrow tutorials, [Click Here].