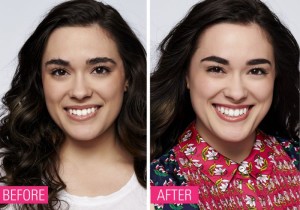 There are now tons of options for taking your eyebrows to the next level, but Seventeen Magazine recently wrote about the four easiest things you can do to enhance your brows. Whether you have thick, shapely brows or thin, sparse brows, these tips will help you feel more confident without breaking the bank.
Benefit Cosmetic's Jared Bailey responded to some common eyebrow complaints, helping to teach women how to work with their natural brows.
Nobody has perfectly even brows. "Remember, your brows are sisters, not twins, so don't try to fight Mother Nature," Bailey said. "Enhance and even out what you do have with a pencil."
Bailey suggests using a pencil to fill in any large areas, like patchy spots or scars, and using the narrow end of a brow pencil to add definition at the brow tail. Then, blend the color with a spoolie, for an even and complete look. Bailey's weapon of choice is the Benefit Cosmetics Goof Proof Brow Pencil, complete with two tip sizes and a spoolie, available for $24.
Sparse brows may make you feel self conscious in this big, bold brow craze. But, don't fret! Bailey has a fix for that. First, he recommends either plucking stray hairs or seeing a professional to shape your brows, which he says can actually give them a fuller appearance. To add volume, try a tinted brow gel. The fibers will adhere to even the finest brow hairs, mimicking the appearance of real hair. Bailey recommends trying Benefit Cosmetic's Gimme Brow gel, also available for $24.
To make thin brows stand out from the inner end to the tail, Bailey suggests using a soft pomade, which is good for sculpting, defining, and filling in bare spots.
"Dip an angled brush into the product, then make short hair-like strokes through the broke, from the inner corners out. Blend with a spoolie to soften the look," Bailey said. His favorite is the Milani Stay Put Brow Color, available for just $13.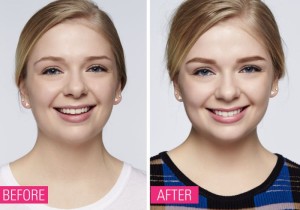 For brows that are already full and thick, but a little unruly, try a brow wax to enhance the shape and hold brow hairs in place. "Most girls with full brows think they don't need to fill them in, but defining the natural brow line creates a clean shape," Bailey said.
Use an angled brush to apply wax along the edges of the brows. Then go over the wax with powder, and finally, use a clear brow gel to lock everything into place. Pair Bailey's recommended Benefit Cosmetics Brow Zing for $32 with NYC New York ColorShow Time Lash & Brow Clear Mascara for $1.87 to achieve thick, clean brows. For more information regarding bettering your brows, [Click Here].