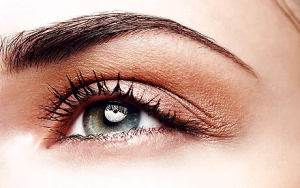 How do celebrities like Kim Kardashian look like they just left the salon every day? Most rely on high-tech, long lasting professional treatments to keep their eyebrows, eyelashes, and hair looking Red Carpet ready.
Lucy Mecklenburgh, Kylie Jenner, and celebs around the world flaunt bold, shapely brows day-in and day-out. Many celebs use microblading to get and keep a perfect set of eyebrows. Microblading, also called eyebrow embroidery, is a semi-permanent eyebrow enhancing treatment. During the microblading process, a trained technician uses a small handheld tool to make fine hair-like strokes with semi-permanent pigment, adding shape and body to create flawless brows.
"This method is ideal for anyone wanting to enhance the look of their eyebrows— regardless of how thick or sparse they are naturally," said Sian Dellar, semi-permanent makeup specialist.
Microblading takes a little more time and costs a bit more money than the waxing or threading you may be used to, but for most clients the long-lasting results are more than worth it. With proper aftercare and touch-ups, the results from microblading can last over a year.
Your brows aren't the only things that should be on fleek—vamp up your lashes with the celeb-celebrated eyelash lift. Vicki Pattison, Jess Wright, and Michelle Keegan have all raved about the results from lifting their eyelashes, which helps open up the eyes and create a fresh, awake look.
The treatment lifts the lashes from the roots, then tints them to give you defined, curled, and lengthened lashes that last for six to eight weeks. You can even add mascara over the lift to glamorize your look.
"I didn't expect much, but wow! My eyes looked bigger and fresher instantly. I felt confident skipping mascara and when I did reach for it, I only need a quick layer," Amber Ascroft, easy writer, said. "There wasn't the awful shedding stage you get with falsies, they just gradually went back to normal after couple of months."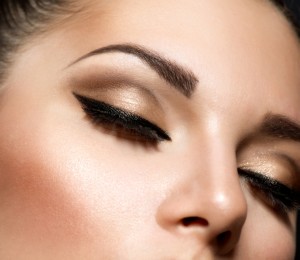 The Kardashian sisters can't get enough of smooth, silky hair. Their stylist, Jen Atkin, says they are "obsessed" with in-salon smoothing and relaxing hair treatments. These treatments range from four-week keratin blow dries to tame and nourish, to three-month Brazilian blowouts for very coarse hair. Atkin recommends using sulfate-free products after any salon treatment to help the results last as long as possible.
In choosing the treatment that's best for your hair, "consider everything from hair type to desired style—whether you want to go straighter or just smoother," said Andrew Barton, creative director at Urban Retreat at Harrods. For more information regarding celeb Caliber brows, [Click Here].