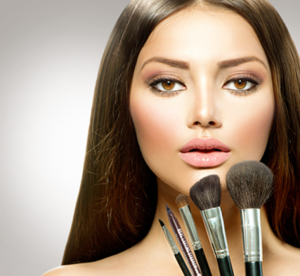 There is no confidence booster quite like leaving the salon with freshly groomed, perfectly shaped brows. But, as time passes, and stray hairs begin to sprout, you don't have to let that perfect shape fade. Though DIY maintenance requires some knowledge and practice, it is your best solution to maintaining your brow shape between appointments.
Benefit Cosmetics' brow specialist Jared Bailey outlined the most important things to remember between brow grooming appointments.
Schedule appointments strategically.
Many of us rush to schedule an appointment as soon as we notice stray hairs popping up. But, Bailey explains that, because brow hairs (just like all body hair) grows in cycles, it is better to hold off. "Typically there will be between four to eight weeks before hair begins to grow back full-on," Bailey said. "I typically recommend everyone go for an appointment once per cycle, so typically every five weeks in order to effectively clean up the brows and their shape."
If you are hoping to completely reshape your brows, you will need to wait a little longer. According to Bailey, after eight weeks, hair follicles will show and you'll have a fully regrown brow.
Reduce redness and acne.
Redness and even minor breakouts are completely normal in the days following an eyebrow appointment. If you have sensitive skin prone to redness, make sure your salon uses an oil or other soothing solution before and after the hair removal process. You should also apply aloe to the brow area once you get home.
If you notice acne emerging after a wax, Bailey suggests waiting 48 hours before treating it. After that 48 hours, spot treat the acne with a gentle solution to reduce redness and swelling, avoiding products containing alcohol.
Tweeze with caution.
"The more you tweeze between appointments, the more you're taking that cycle of hair growth and disrupting it, and you won't get a clean wax at your next appointment," Bailey said. He suggests tweezing only the hairs that fall significantly above or below your ideal brow shape.
No tweezers.
Bailey suggests skipping the tweezers to maintain your brow artists' hard work. Instead, try hiding and enhancing. Hide any overgrowth by applying first a primer and next a concealer, dabbing each over the hair with your ring finger. Then, enhance your brow shape with a brow filler.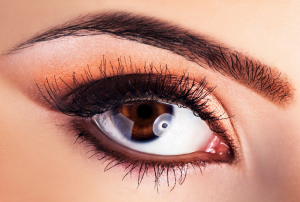 Choose the right product for your brows.
The key to keeping your brows looking their best between appointments is the right product. Pencils are best for creating precise lines and shapes. Bailey suggests a brow kit, containing a wax and powder, for salvaging a waxing gone wrong. For unruly brows, use a gel to control the shape and redirect hairs. A fiber gel, Bailey says, is good for any type of brow, because it clings to brow hairs to create a natural looking volume and shape.
Put down the scissors.
Though trimming your brows seems like a quick fix, Bailey says to leave any scissor work to the pros. "If you trim your brows too short you can get holes and you can't really trim them again or comb them over, and it takes a while of the hair to get length on a brow." For more information on eyebrow shaping, [Click Here].