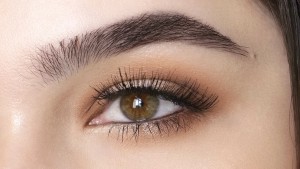 Almost everywhere you look, the shelves are stocked with new eyebrows kits, pencils, powders, and gels, all claiming to help you build the Audrey Hepburn brows of your dreams. The latest eyebrow-transforming product is not found on the shelves, though. Microblading, a semi-permanent brow enhancement, is unlike any other type of eyebrow treatment on the market.
Microblading is much different than the waxing, threading, and tweezing that many of us are so familiar with, because when done by a professional, microblading has the power to totally transform any type of brow into a bold, perfectly arched work of art. Though the semi-permanent process comes at a steeper price than traditional brow grooming solutions, the brag-worthy results last between one and three years, and the permanent makeup artist can tailor the look to suit your facial structure and personal taste.
"Microblading is an advanced brow embroidery technique whereby a super-fine row of needles is used to create thin, hair-like marks on the skin by depositing pigment under the skin," explained Piert Aava, who is known as "The Eyebrow Doctor." "A form of permanent makeup, microblading is ideal for conjuring up the look of naturally full, realistic-looking brows," she said.
Unlike other forms of permanent makeup that often create blurred, unnatural looks, microblading uses fine lines and strokes that mimic real hair to create a full, refined, and natural look. Aava suggests microblading for anyone who hates filling in their brows, has thinning brows, or wants to recreate their brow look (unless they are nursing or pregnant). The process takes about two hours and costs around $900, depending on your location, salon, and artist.
Before the actual procedure, you will visit with your artist for a consultation, where he or she will discuss shape, size, arch, and color. Then, before the actual procedure begins, the brow area will be numbed to minimize discomfort. Though pain varies from client to client, Aava said, "Most clients say it feels like a scratchy brow pencil on their skin."
Next, the artist will create the new brow shape with pencil, so it can be adjusted as needed to create your perfect brow. Finally, the pigment will be placed into the skin using a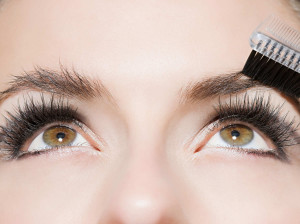 handheld tool with several small needles in the tip to make precise, hair-like strokes.
After the procedure, the area surrounding your brows may be slightly red or swollen, but this won't last long, and for many, the skin and brows are ready to show off right away. "The pigment may have a slight reddish tone to it in the beginning, which will go away once the skin has healed," Aava said. The expert also explained that if a client is dissatisfied with the results, the pigment can be removed with a laser.
Aava emphasizes that microblading, while long lasting, does not affect hair growth. You will still need to tweeze your brows, but the shape created by the artist will give you a guideline for where and where not to tweeze. To keep your new brows looking selfie-ready, you will likely need to visit your artist for a touch up every 12 months or so. For more information regarding microblading, [Click Here].