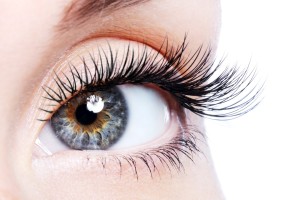 Achieve the bronzed goddess look you've always dreamed of by trying out some of this summer's most popular beauty trends. Microblading, eyelash extensions, and airbrush tanning will elevate your natural beauty and help you maintain a low maintenance beauty routine throughout the summer months.
Step aside brow gel—microblading is the latest way to get full, natural-looking brows without makeup. The microblading process involves a trained technician using a handheld tool to apply fine, hair-like strokes of pigment to the top layer of skin. The process is similar to tattooing, but different ink and tools are used. The semi-permanent pigment lasts between a year and 18 moths, if cared for properly.
"It's not a traditional shaded tattoo," said Lauren Prats, owner and founder of Hi Brow Beauty Bar. "It's going to have a softer appearance and it really does look like hair. When I show clients their eyebrows, they're like, "What's the hair? What's the tattoo?"
The entire process lasts about 90 minutes and costs between $250 and $350, though both factors vary depending on location and salon. Most technicians recommend a touch-up four to six weeks after the initial appointment to fill in any sparse areas. To ensure the look lasts, Prats recommends her clients avoid soaking the tub, sun exposure, steam, and exercise for at least five days following the procedure.
Eyelash extensions are a great alternative to waterproof mascara, especially in the summer. An eyebrow expert will place a minimum of 100 individual lashes along the lash line to make lashes look fuller. An appointment typically takes about two hours and costs between $200 and $250.
"We use high-quality synthetic individual lashes secured to your lashes with medical-grade adhesive," Karen Adjmi, co-owner of Earthsavers salon in New Orleans, said. "We really like to do natural lashes," she added. "That doesn't mean not full, but [they] fit the person's face."
Adjmi emphasized the importance of telling your technician exactly how you'd like your lashes to look, as both very glamorous and very natural looks can be achieved. She says that lash extensions are waterproof and last about four to six weeks, but spending time in the pool or ocean will mean a shorter life span for the extensions.
Airbrush tans have come a long way in the last few years. Many tanning salons now offer organic solutions that can be safely sprayed directly onto the skin, serving as a welcome summertime replacement for heavy foundations and cakey bronzers.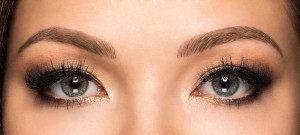 "When sprayed on the face, you can go without makeup because [an airbrush tan] gives you that natural color and is forgiving and covers your blemishes," said Monique Bonnaffons, owner of Fini Beauty Boutique. "It doesn't give you an orange tint. It's very natural looking."
Bonnaffons explained that spending time in the sun may cause the airbrush color to fade faster, but the color will definitely not fade immediately, and typically lasts about 10 days. For more information regarding beauty trends this summer, [Click Here].